This week was just too busy to celebrate Chinese New Year, so we did it this weekend instead. Little J and I visited an oriental market to do our shopping for tonight. He was very interested in all the different foods and writing. We met a very helpful store owner that basically took my shopping list and led us around the store and gave me some cooking tips.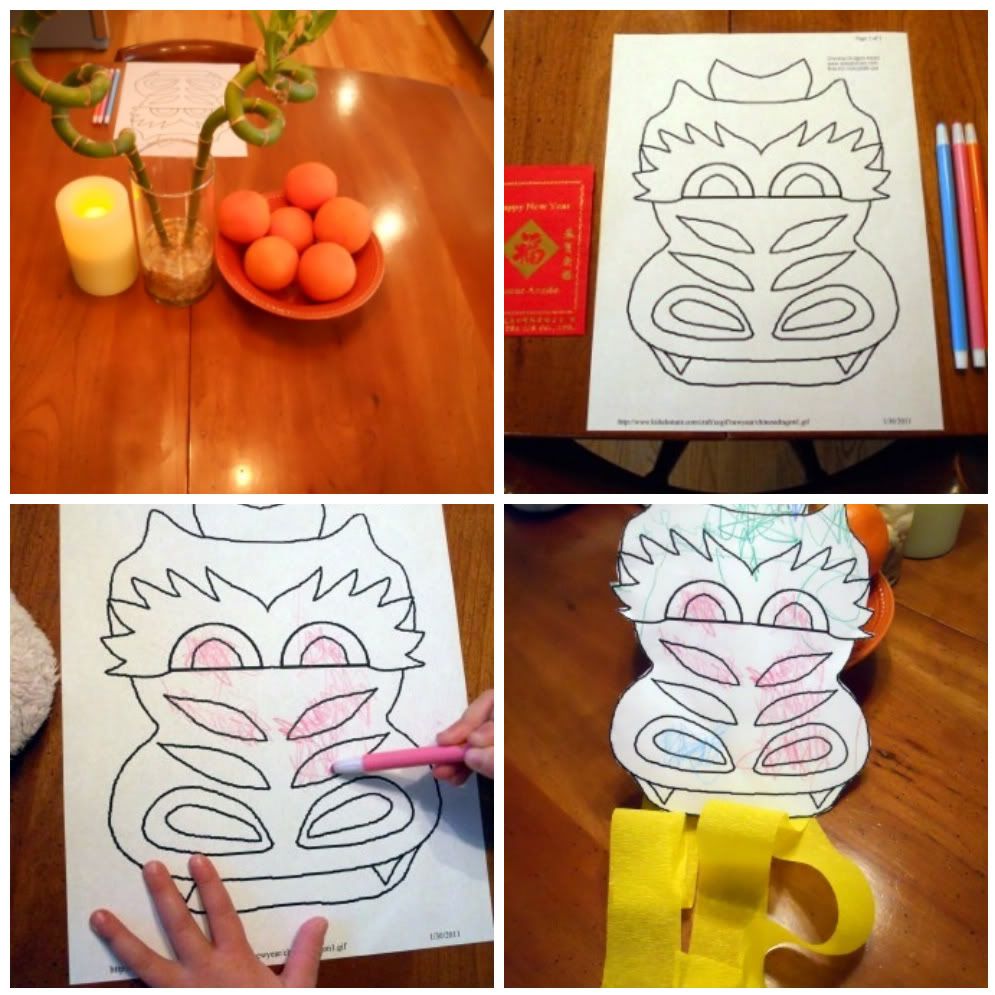 Tangerines and some lucky bamboo served as our centerpiece. The kids were excited to find a couple of dollars in little red envelopes at their place settings. Using colored pencils, the kids colored dragons that I printed from here. I helped them cut them out and they taped streamers to the backs.
Little J helped me make spring rolls. I have made these once a long time ago.

(I would share the recipe, but I don't know the source and it is 4 pages long.)

They were delicious and Little J did a great job helping wrap them. We had some Lychee fruit for dessert.