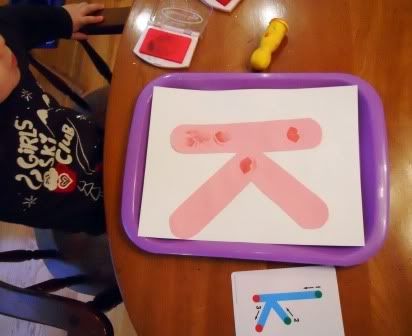 Our beginning letter sound this week is "k". Since we're getting close to Valentine's Day, I thought reading books about kisses and then decorating the letter "k" with kisses seemed appropriate.
The book we read today was Kiss the Cow by Phyllis Root.
This is a book about a magic cow and a curious little girl that disobeys her mother. Only to have the cow refuse to give milk again until the little girl gives her a kiss.
I gave Sassyfras and Juiciness a cutout of the letter "K" along with a stamp pad and a lip stamp. They love to stamp! I tried to get them to say "K" kiss each time they stamped.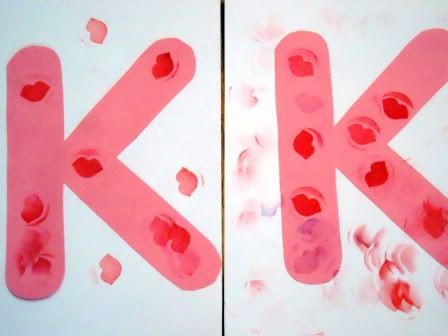 After our this activity we got our Gertie balls out and practiced "k"icking. We love these ball for their softness.