I'm a summer girl, my kids are summer kids. I do love the change in seasons and find fun things in all of them, but summer...please hurry back, we miss you.
Tonight was family fun night and I thought it would be nice to dream of someplace warm and sunny. We put on some Buena Vista Social club for background music and set out to have some fun.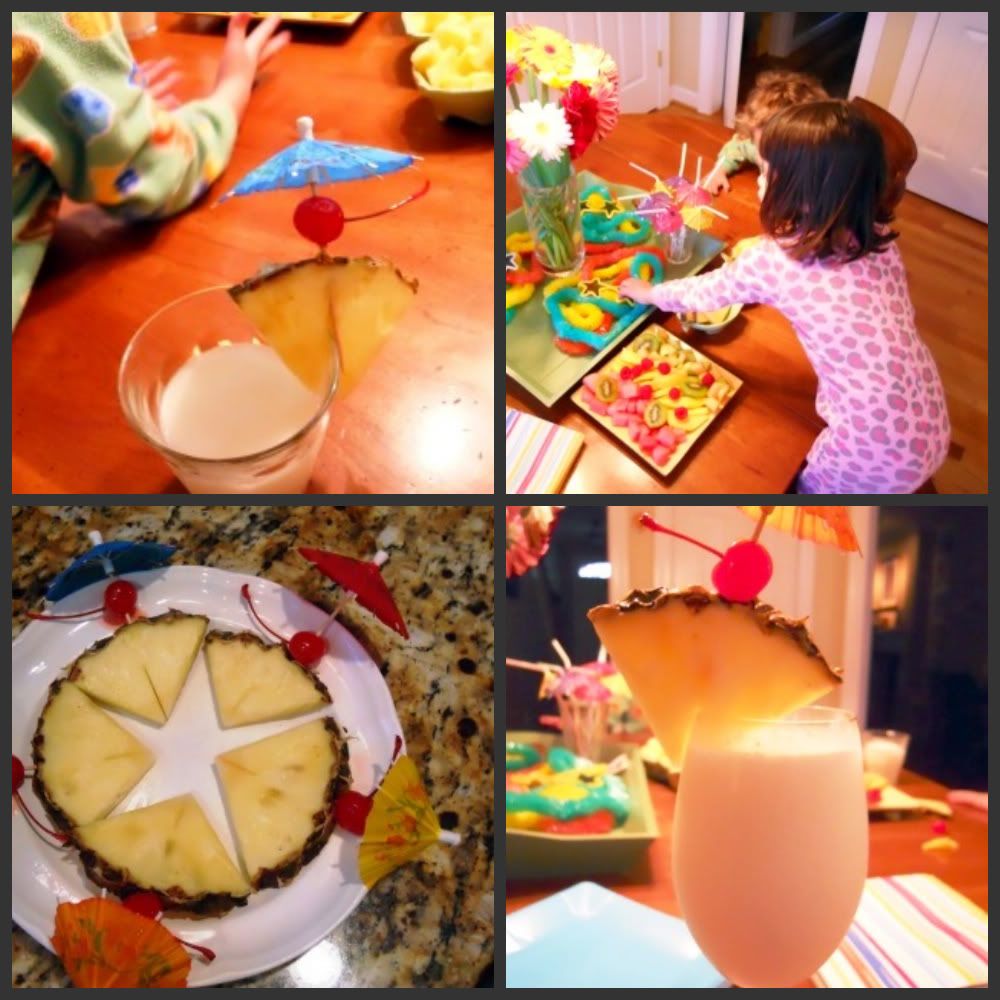 Virgin pina coladas! Mix 1:1 pineapple juice with coconut cream in blender and add a few handfuls of ice, blend until smooth.
Appetizers
Fruit plate and coconut shrimp.
Main Meal
Caribbean Chicken recipe
here
,
and topped with pineapple mango salsa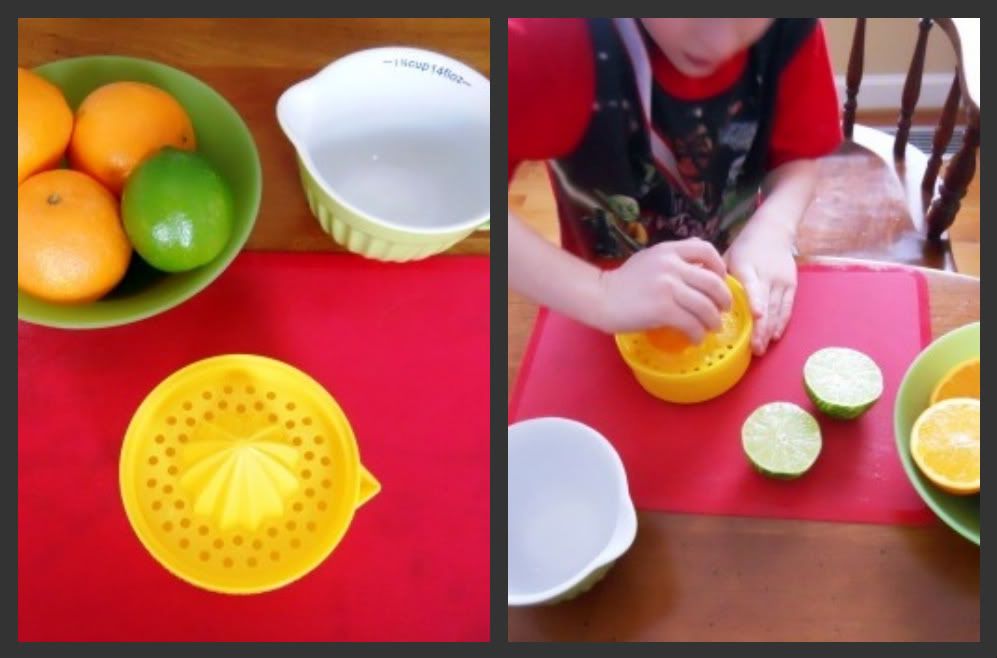 Little J juicing oranges and lime for chicken marinade.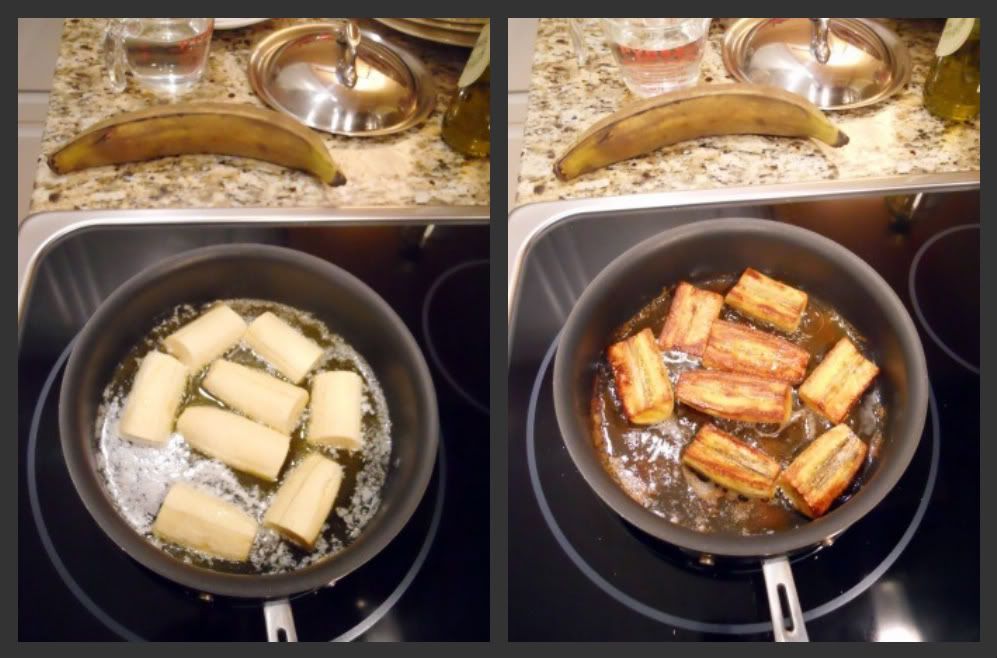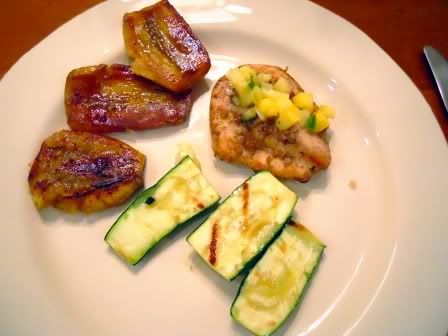 Now I know I took them to the other side of the world with this, but they wanted to watch finding Nemo after dinner, so that's what we did. Little J did a little on line research to discover that while a large variety of sharks live in the Caribbean Sea, the Caribbean reef shark is most common.
We also tried a little bit of limbo, but found the conga line much more fun, especially if you ran with leis flying behind you.