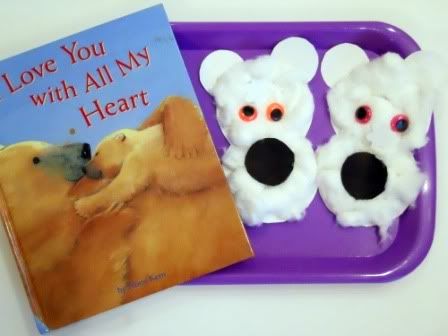 Sassyfras and Juiciness are reviewing the letter sound "b" this week, so we're doing our weekly theme on polar bears. Our color of the week is white and our shape is the circle. I found this craft at
DLTK's
and thought it was perfect for us. We changed it just a bit as you'll see.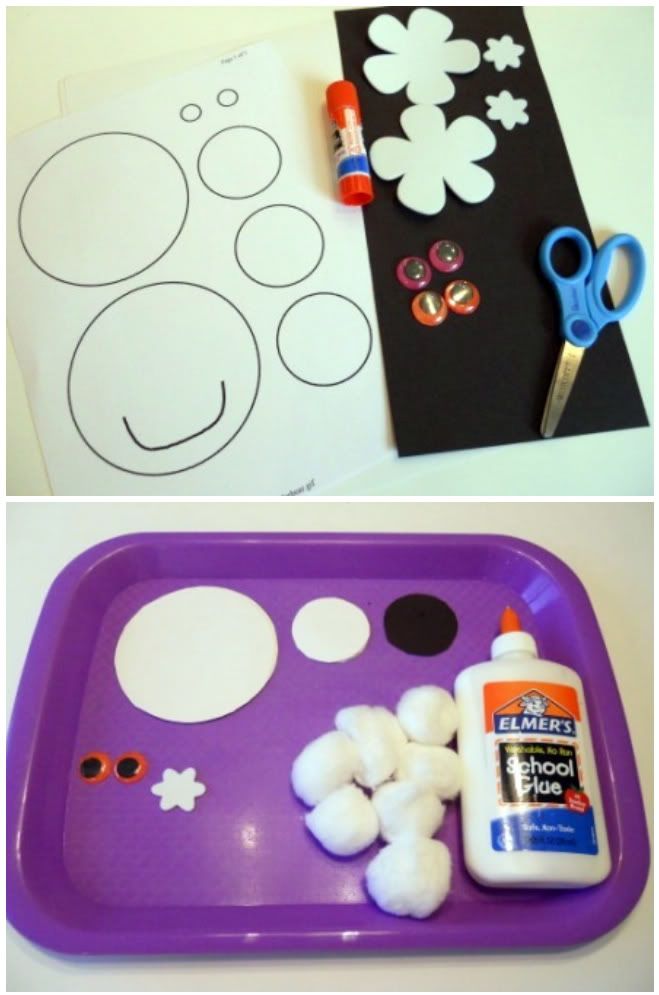 Supplies
Optional foam flower for a little bling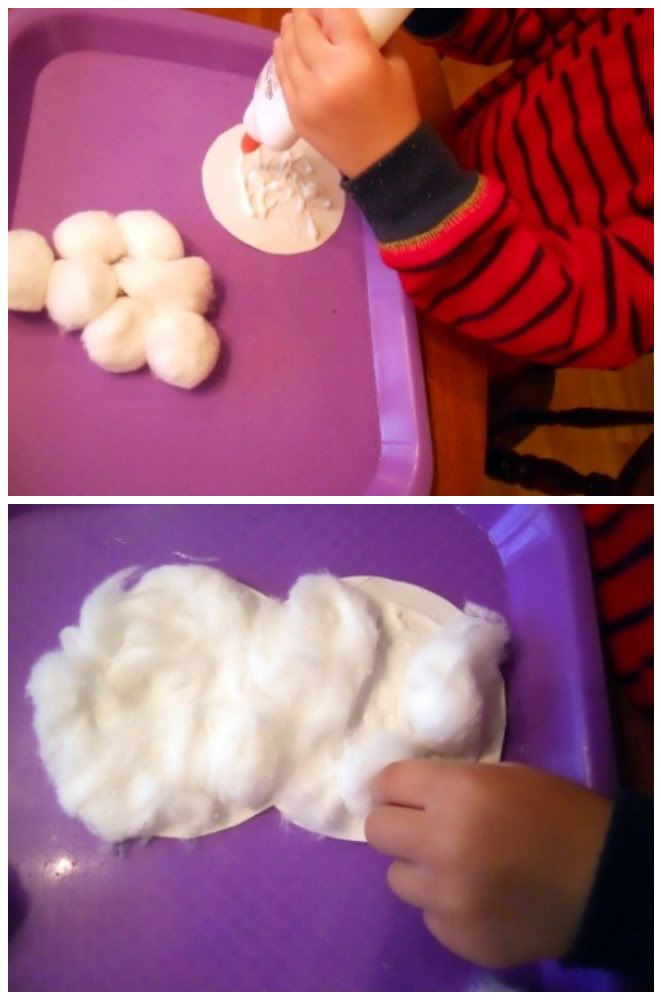 I cut the paper circles out for them as they are beginners with scissors, but pros with the glue!
They covered the white circles with pieces of cotton balls to make the fur, then glued the black nose on top.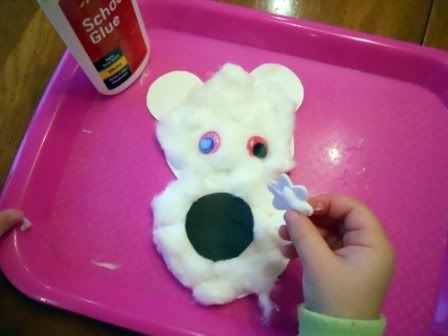 They added fun colored googly eyes and a white foam flower. The white flower was to demonstrate how the apparent white fur color helps camouflage the bear in the Arctic.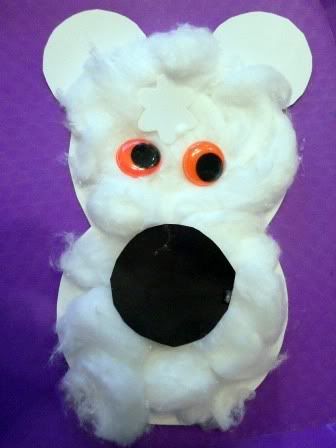 When they finished cleaning up, we read the book I Love you With all My Heart by Noris Kern. This is a cute book about a baby polar bear that is trying to understand how his mother loves him. Overall, it is a sweet book, my only ugh moment is when a penguin is a character in the book. I just think it adds to the confusion of where polar bears and penguins live.