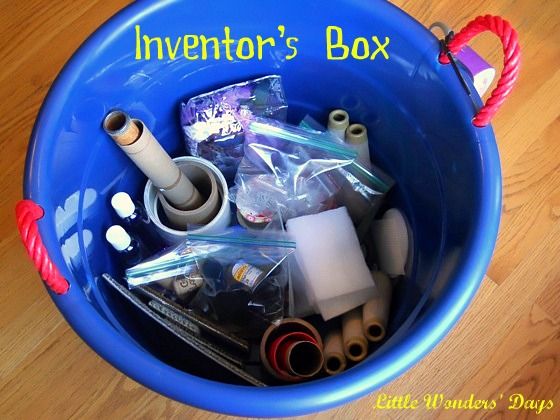 I'm not sure where he gets it from, but Little J is constantly asking, "Oooh, can I make something with that?" as I'm putting out the recycle bin. I'm always saying, "No, it's trash". So, finally, I decided to say,"Yes, why not".
I've started a separate bin for him and have been putting cleaned items in it. We also took a trip to an odd, little store not far from us. It is a store that companies and people can donate excess odds and ends (like film roll canisters, scrap fabric, rubber bands, never been used plastic cups,etc). He had fun filling a bag of assorted objects that he thought he might be able to use in his creations.
I used some cable ties to clip some tape and hang safety glass. There is a separate box for scrap wood pieces. He has access to some small tools that he will ask for assistance with when he wants to use them. We've placed it next to his dad's workbench and made him a small space on the bench for his work.
Now it's up to his own innovative mind to create.