"…collect moments, not things…"
Aarti Khurana
I know it seems like spring has barely arrived, but our summer vacation will be here before we know it. In past years, we have been spontaneous and random with our summer bucket list activities. That is, we put all our ideas in a literal bucket and picked one at random when we wanted to do something.
I color code the activities according to how much time should be allowed to complete it. That way there is some control over what we pull out of the bucket.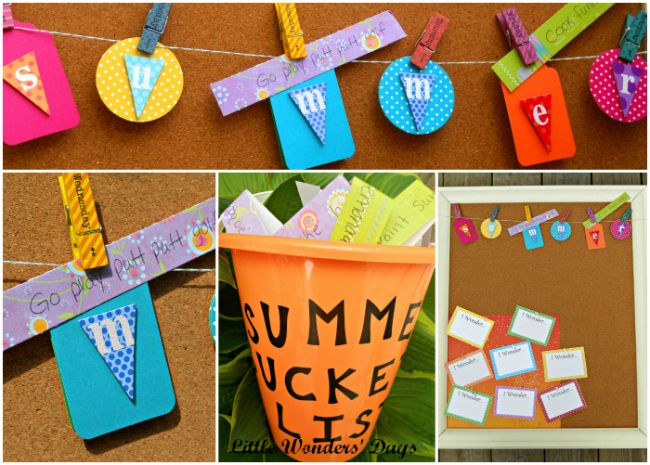 We'll do almost the same thing again this year, but with some modifications. Most of our "go" activities will need to be planned a bit. I'm also going to save some of them for our "mystery destination box".
Planned "Go" Activities (not in our bucket)
Climb a lighthouse

Visit a battleship

Visit a turtle rescue

Visit a fort

See The Lost Colony
Go bike riding on a rail trail

Go rock wall climbing

Attend a planetarium night sky watch

IMAX Movie followed by a corresponding museum visit

Volunteer at the food bank

Visit a Museum (art, history, science, maritime)
Half day activities (purple papers)
Make popsicles/paletas, ice cream, or ganitas

Plan a BBQ and invite friends

Go for a picnic

Go play putt putt golf

Go bowling

Play croquet

Make tie dye shirts

Make a key lime pie

Go to a trampoline park

Visit a bakery

Make a pavlova
Visit the zoo

and then make animal stencil watercolor pictures

Visit a garden, take some good books and a picnic lunch

Visit a dairy farm and make homemade mozzarella cheese

Play at a sprinkler park
On the calendar or all summer long
Investigate our "I wonder…" of the week
Work on summer goals (more on that to come, we're doing a "Summer challenge")
Swimming and playing at the pool
Boating and fishing
Weekly library trips
Vacation bible school
Keep a summer scrapbook
Shop for veggies at the farmers markets
Bike rides and walks
Game nights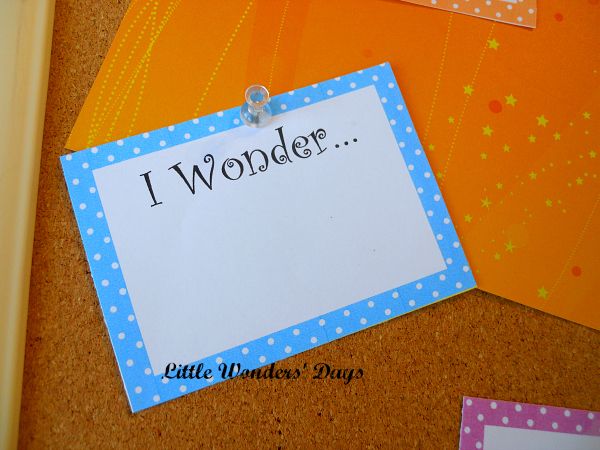 A few random notes:
Our summer bucket list is a list to do before summer kicks the bucket.

Our summer bucket list isn't meant to entertain us every moment of each day…more to give us some guidance to do the things we're looking forward to before the time slips away.

We limit video game and tv screen time (as in there isn't any) during the week. I'm planning to keep that same limit during the summer. (I do put on movies or audiobooks in the car, I have my limits to how much chaos I can stand.)

We have never, ever finished a summer bucket list, and that is OKAY!